Advertising, Sponsorships & Filming
Increase your visibility to millions across a wide variety of demographics, create brand affinity with our riders and the broader public, and generate positive earned media in the second-largest media market and most populous county in the United States.
Partnering with LA Metro is a win-win-win for brands, the Agency, and our communities. In addition to advertising and filming, we can now explore holistic opportunities with sponsorship. See what Metro's expansive system and new set of diverse marketing assets has to offer: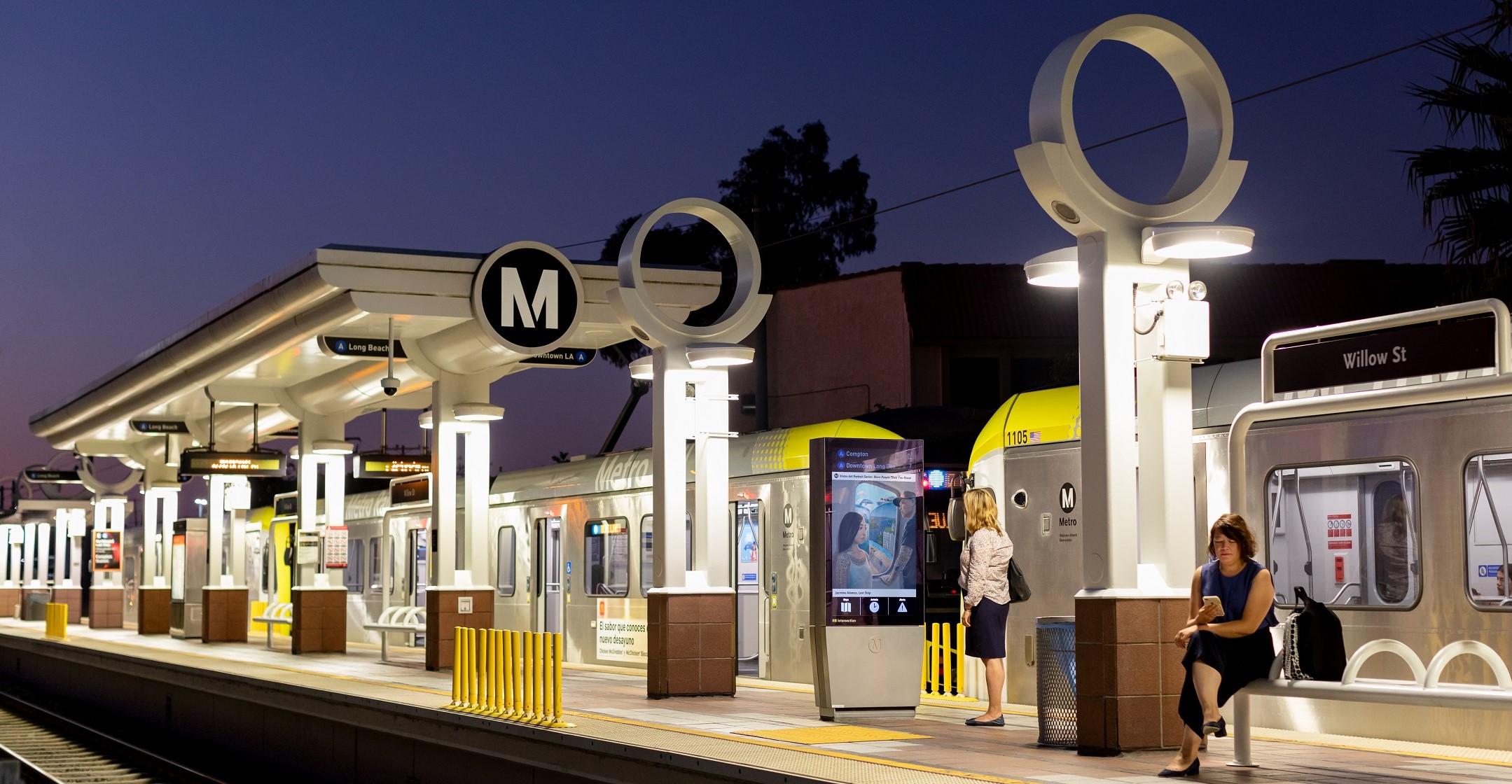 Metro's bus and rail system covers more than 2,200 square miles of service in Los Angeles County. You will gain visibility to millions in numerous communities throughout our broad network each month. Metro accepts commercial advertising on the exterior and interiors of our bus and rail fleet, rail and transitway stations; as well as unique pop-up experiences at our rail stations. 
Metro does not own bus benches or bus shelters – street furniture is managed and maintained by each city. Metro does not sell or post advertising directly. Contact our designated agencies to inquire about rates and how to advertise on the Metro system:
Metro Bus System
(bus interiors and exteriors)

OUTFRONT Media
Bryan Canley
General Manager
323.222.7171
OUTFRONT website
Metro Rail System
(stations, train interiors and exteriors)

Intersection
Contact Us
All commercial advertising must meet Metro's Advertising Content Policy, please review the guidelines for your reference: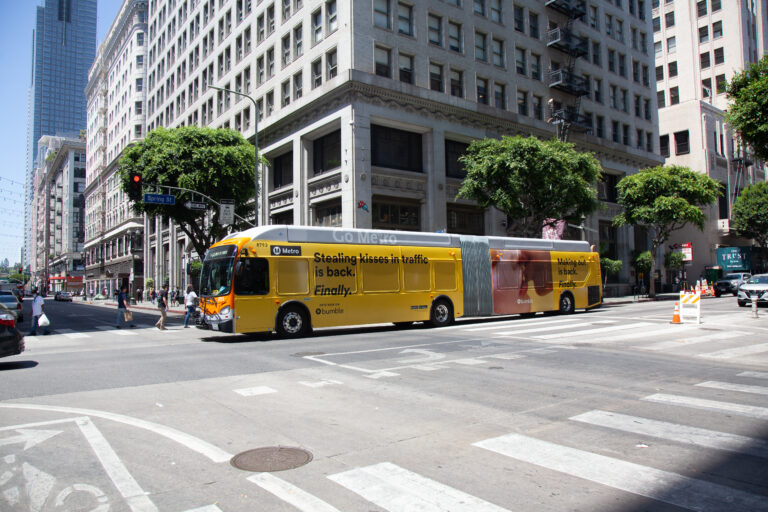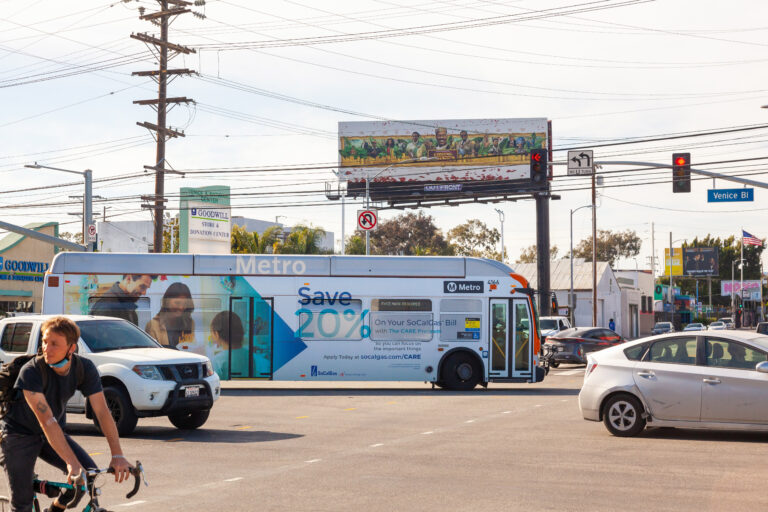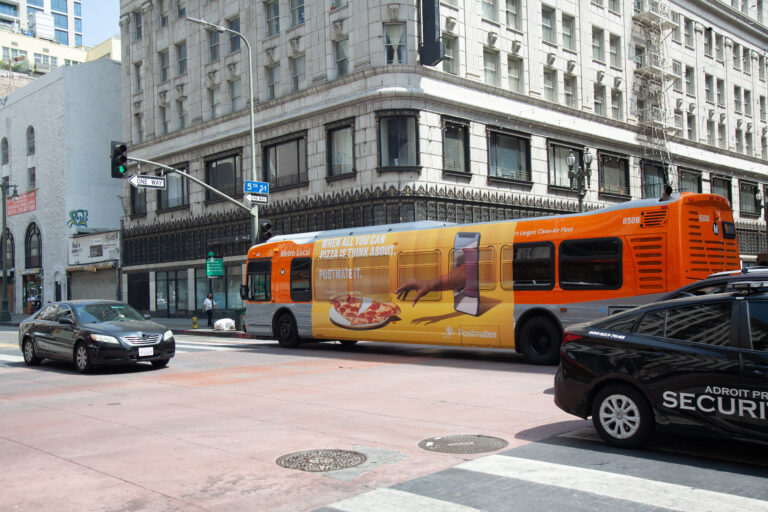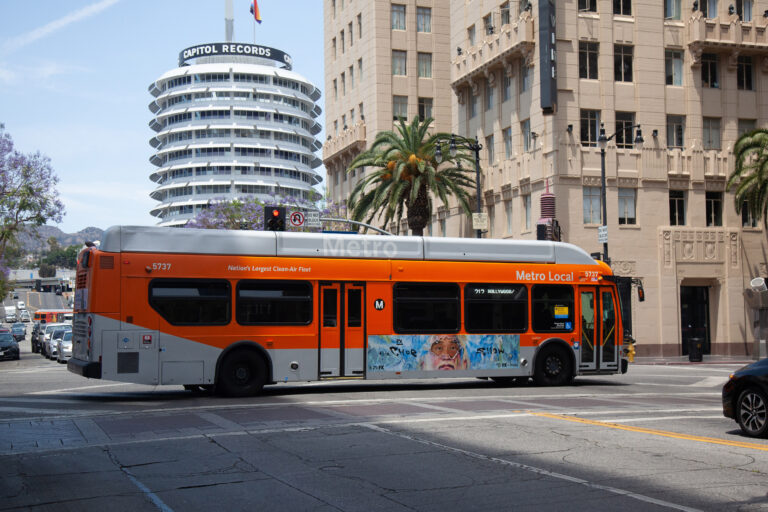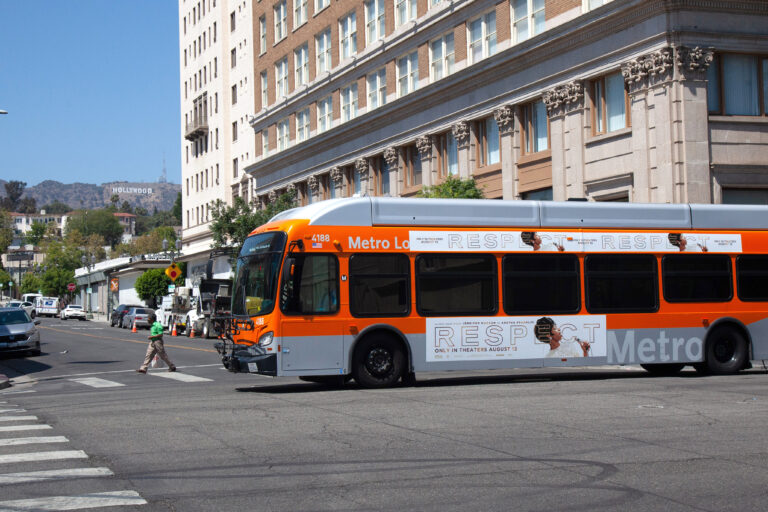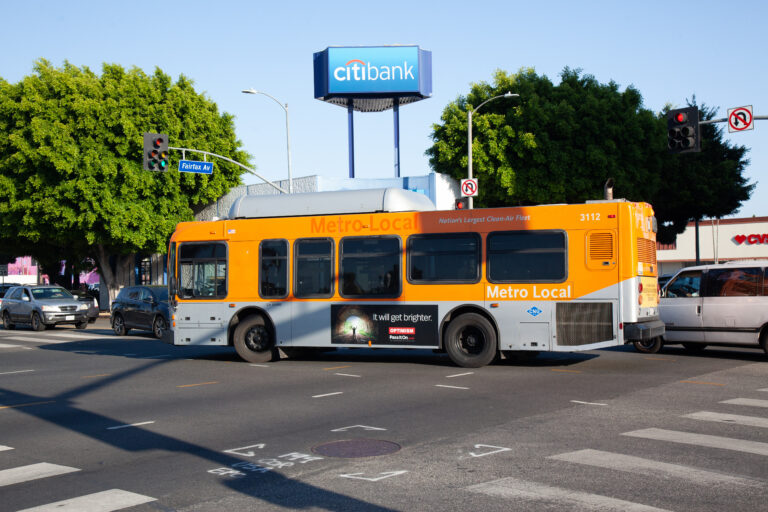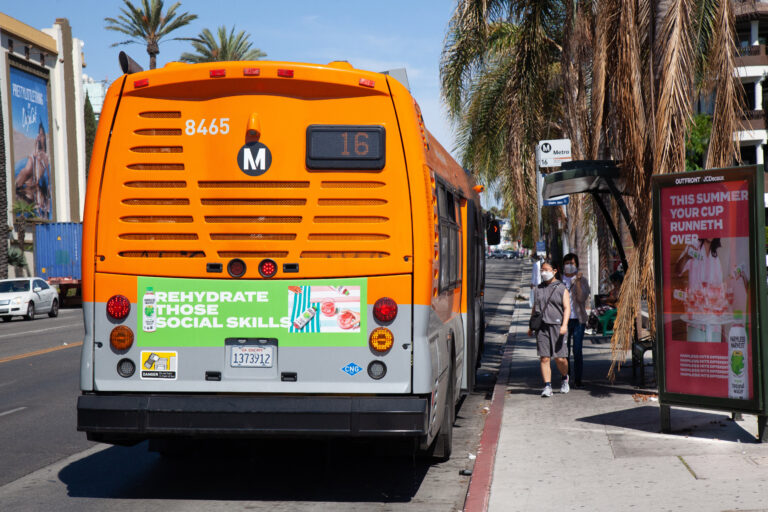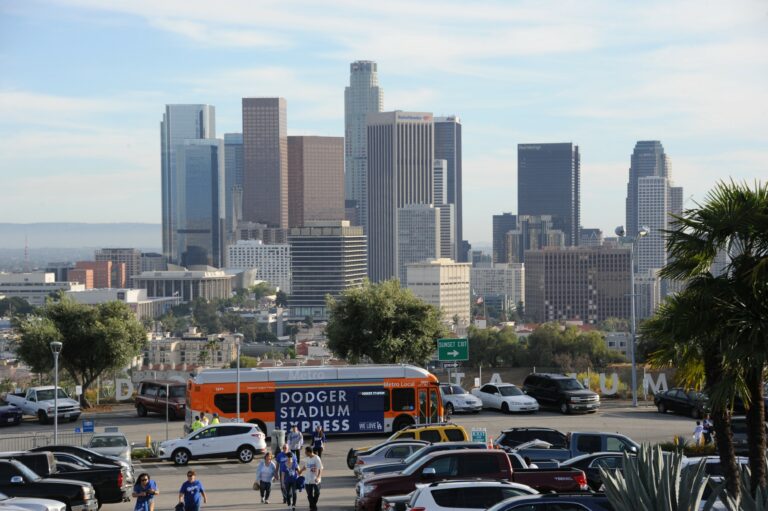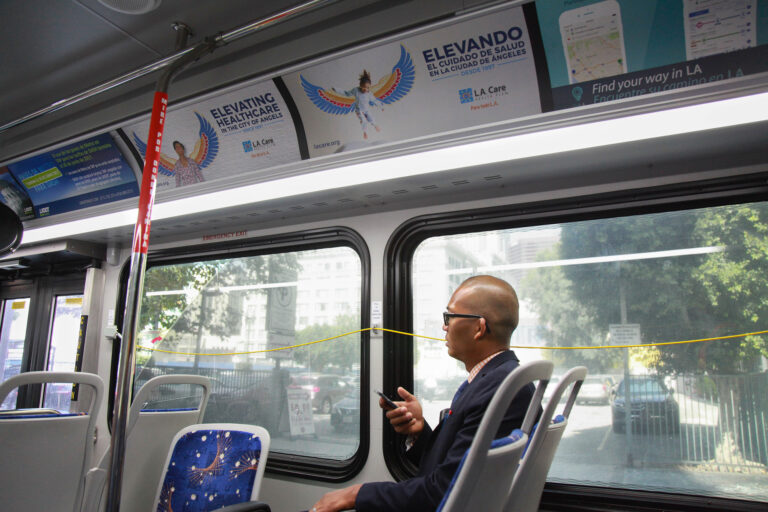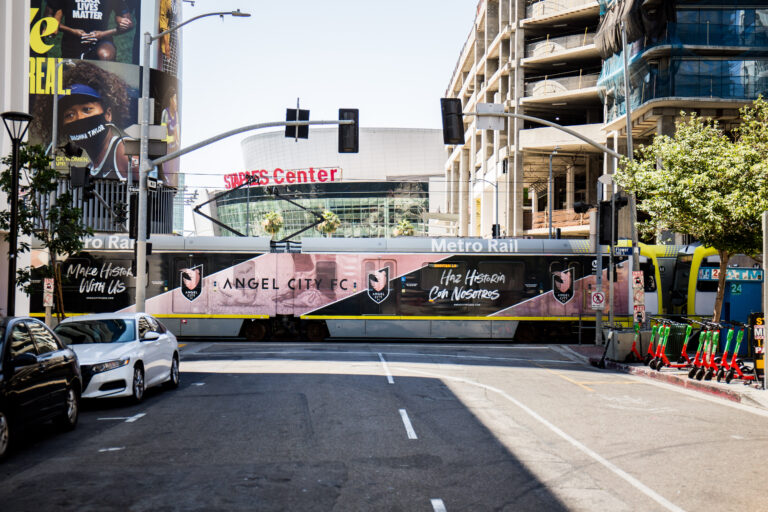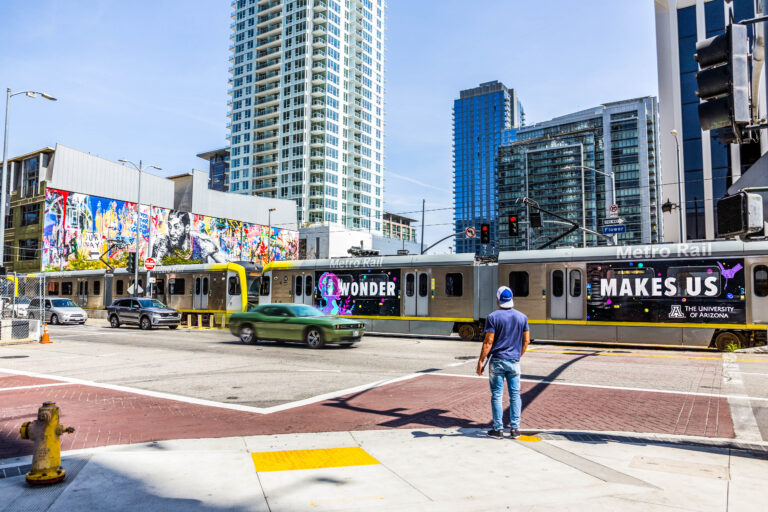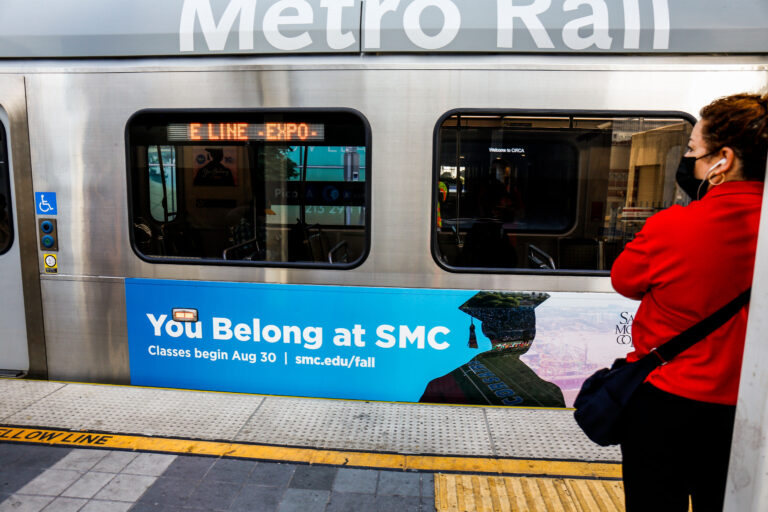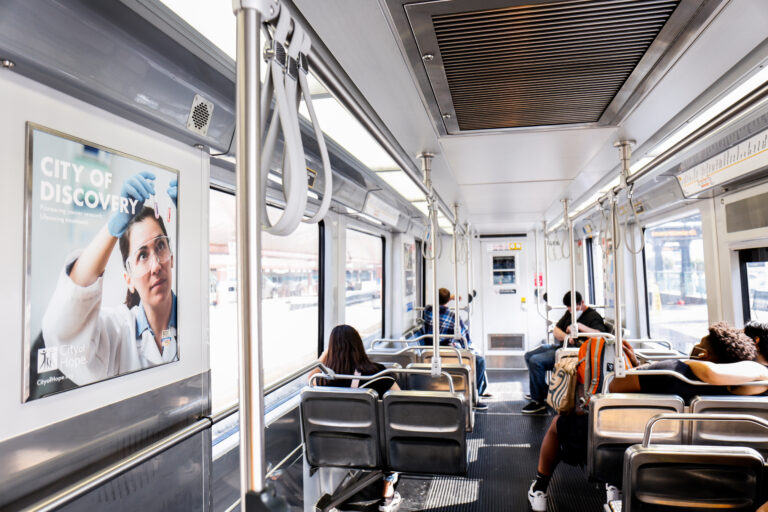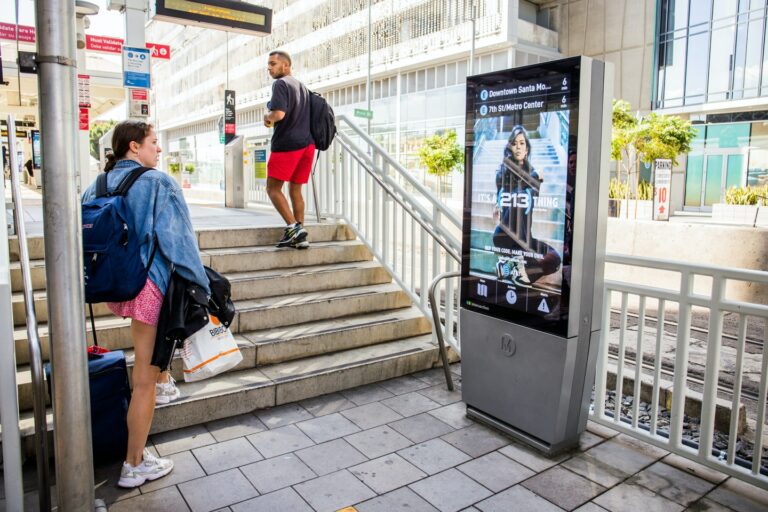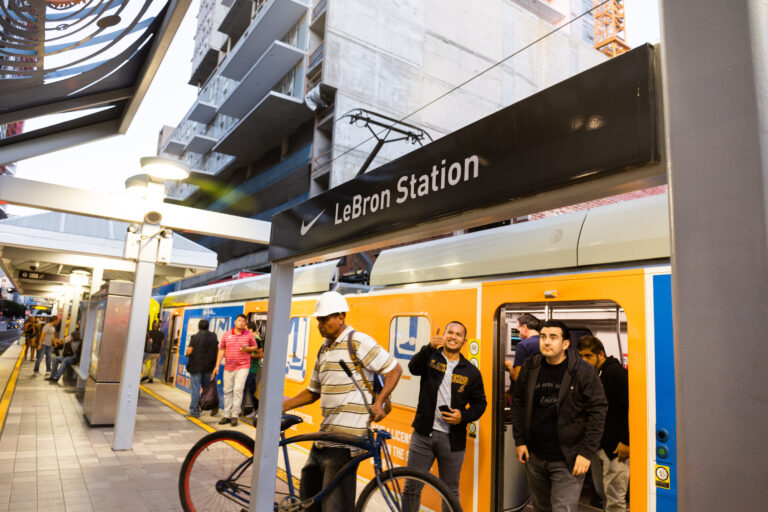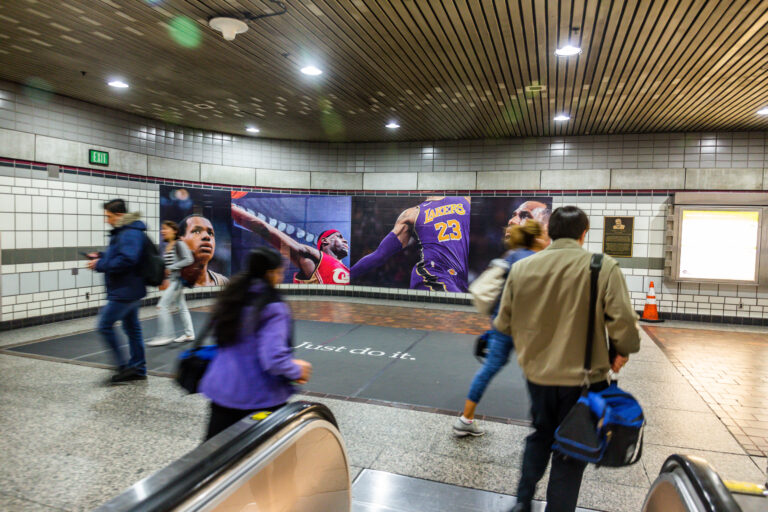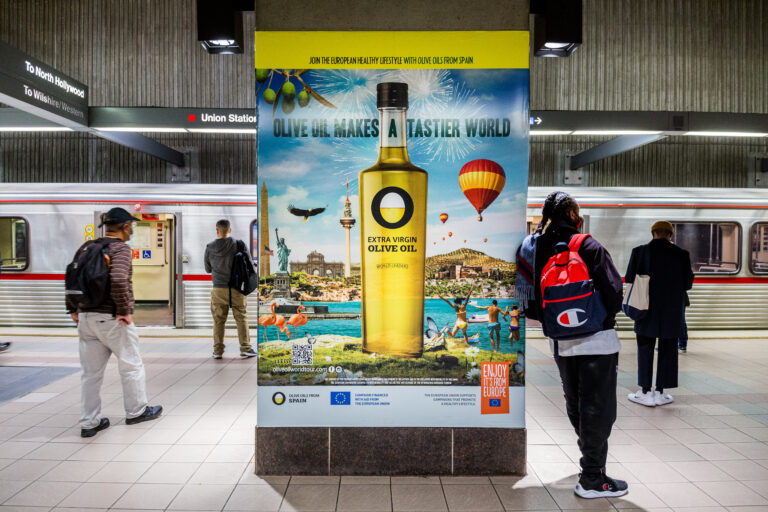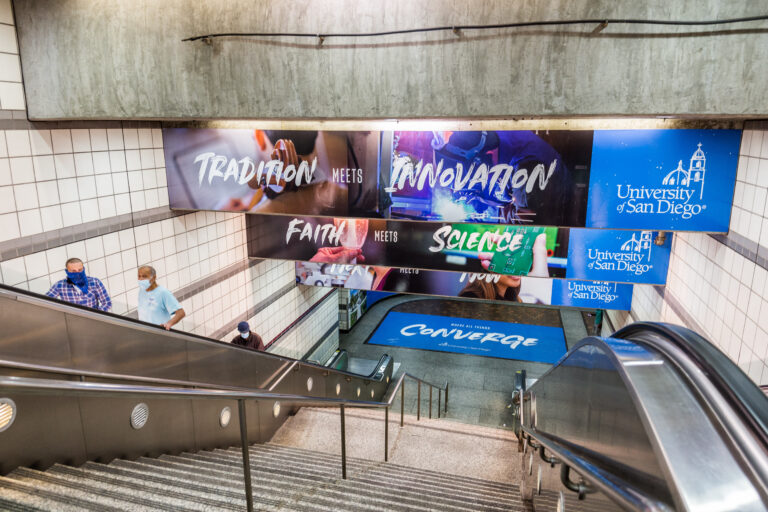 Metro's diverse media and infrastructure is significant and includes many opportunities for individually tailored sponsorships, whether it is advertising, station domination, experiential, or a combination thereof.  
Metro strives to go beyond transactional partnerships, we want to work with our partners and drive meaningful relationships that move the conversation forward. Contact our team with your goals and ideas, and we will together create unique experiences that will deliver on your campaign:
Paul Phootrakul
Communications Manager
phootrakulp@metro.net

All commercial sponsorships must meet Metro's Commercial Sponsorship and Adoption Policy, please review the policy for your reference:
Access to Metro rider audience 

Street-level and high-visibility placement on expansive Metro assets 
Positive public relations from contributing to valuable public service 
Brand affinity with Metro, which enjoys 98% awareness and 65% favorability in LA County 
Bus and Rail Media
Station Domination and Experiential
Filming
Naming Rights (stations, lines, parking)
Facilities, Parking Lots and Structures
Transit Access Pass (TAP Card)
Metro Event Sponsorship
Metro Programs
Metro Bike Share
Metro Micro
Freeway Service Patrol
ExpressLanes
Dodger Stadium Express
SoFi Stadium Express
Non-revenue Operation Vehicles
Southern California 511
Metro provides bus and rail service throughout Los Angeles County. Since Metro is an integral part of Los Angeles County's image and history – its facilities, vehicles, and equipment are often featured in movies, television programs, commercials, print ads, and documentaries.
Metro can provide production companies with site locations, vehicles, equipment, and parking for use in their productions. Contact Metro's filming representative to discuss your particular needs as restrictions on days, hours, and types of filming may apply. Metro is happy to discuss your filming needs. 
All commercial filming on Metro property must meet Metro's Filming Policy, please review the policy for your reference:

Metro's facilities, properties, and assets are continually growing – fee schedule for new, unlisted locations, and unique equipment may be different than listed below and based on the current industry rate. Please inquire directly with Hollywood Locations.
Train Station Platform, Mezzanine and/or Escalators AND Control of a Train
$6,000 for a minimum of 6 hours
$1,500 for each additional hour
Plus personnel cost
Train Station Platform, Mezzanine and/or Escalators WITHOUT Control of a Train
$3,000 for a minimum of 6 hours
$1,000 for each additional hour
Plus personnel cost
Train, Train Station Platform, Mezzanine and/or Escalators Preparation Work
$2,000 for the first hour
$250 for each additional hour
Metro Headquarters Building Lobby
Union Station East Portal
Union Station Patsaouras Bus Plaza
$4,000 for a minimum of 6 hours
$1,000 each additional hour
Plus personnel cost
Metro Headquarters Board Room
$10,000 per day
Plus personnel cost
Still Photography on Metro Property (other than stations)
$500 for a minimum of 1 hour
$150 for each additional hour
Rail Car Mock-Up
$2,500 per day
10% discount for 6 days or more on rental only
Students
No License Fee for students, but charges may apply for any necessary support personnel. Maximum of 4 hours, Monday – Friday, 10 a.m. – 2 p.m. only.
Parking
50 spaces or less per day: $400
51 – 100 spaces per day: $600
101 – 200 spaces per day; $800
201+ spaces per day: $1,000
10% discount for more than 10 days
Monthly Rate: $6,000
Metro Undeveloped Lots
50 cars or less per day: $400
51 – 100 cars per day: $600
101 – 200 cars per day; $800
201+ cars per day: $1,000
10% discount for more than 10 days
Monthly Rate: $6,000
Bus Rental (Includes Bus Operator)
$500 per hour (4-hour minimum)
$250 for each additional hour
Support Personnel
Metro will assign personnel to support filming as necessary.
The rates for support personnel are as follows:
(All rates are hourly and charged on an 8-hour minimum.)
$50.00 HLC Site Coordinator – Regular Time (first 8 hours)
$75.00 HLC Site Coordinator – Overtime (next 4 hours)
$100.00 HLC Site Coordinator – Double Time (every hour after 12 hours)
$47.70 Rail Transportation Operations Supervisor
$31.44 Metro Security
$39.24 Vehicle Operator
$46.41 Vehicle Tech
$59.10 Facilities Tech
$59.10 Traction Power Tech
$27.40 Custodian
$47.70 Bus Supervisor
Filming Guidelines
The requestor may not use pyrotechnics, smoke, or any other physical special effects on Metro property without specific written consent obtained during the scouting/contracting process. Such requests must be approved by Metro's Fire/life Safety Committee.
Metro will have script approval over the portion of filming that involves Metro vehicles and/or locations, to ensure that it is consistent with other Metro policies and the agency's brand identity and responsibility to the community are not compromised.
Metro owns trademark rights to its 'M' logo and 'M Metro' logo. Permission for use on camera can be granted as part of the filming contract. Any other use of a Metro logo, Metro signage, or Metro advertisements on camera requires Metro's prior approval and written consent.
Metro, the Metro system, Metro employees or agents, and public transit in general, may not be shown disparagingly in productions filmed on Metro property.
Metro employees may not be intentionally used as principals, extras, or in other on-camera capacities during the filming of outside productions on the Metro system. Should Metro employees appear on camera inadvertently in the final production, the requestor must obtain releases from said employees before the production's release.
The production will be solely responsible for obtaining all required releases and consents for the reproduction or use of any signs, displays, trademarks, service marks, trade names, artwork, posters, wall hangings, or any other intellectual property recorded by or appearing in the production. A listing of Metro artwork and artist contact information is available upon request.
Please note, filming on the rail system on the same day as another production company may be difficult to accommodate due to manpower.
Station preparation work can be allowed between the hours of 9 am and 3 pm on the same day as shooting for a separate charge.
Photography Guidelines
Only permissible in public areas, proof of fare required in marked fare required areas (station platforms of all rail stations and the Metro Orange Line).
No commercial photography without prior authorization and consent from Metro.
Handheld equipment only, no tripods are permitted.
No photography inside moving trains for privacy and safety reasons.
No flash photography, especially into oncoming transit vehicles (rail or bus).
Photography must not interfere with passenger safety or movement at any time.
Student Guidelines
The student requestor must be enrolled at an accredited college or university and have a letter from the student's professor explaining that the filming is necessary to the student's project.
The student requestor must follow the request procedure outlined above.
Student Filming requests will be accommodated as time and available staff permit.
Students may film or photograph on a rail station platform, mezzanine, and/or escalator for a maximum of 4 hours, Monday through Friday only between the hours of 10 a.m. and 2 p.m.
Students may not film inside an operating bus or train.
Students may not control the movement of a bus or train.
Student film projects may have a maximum combined cast and crew size of 20 persons.
No licensing fee is required for student productions; however, charges may apply for any necessary support personnel.