Alameda Street Mobility Project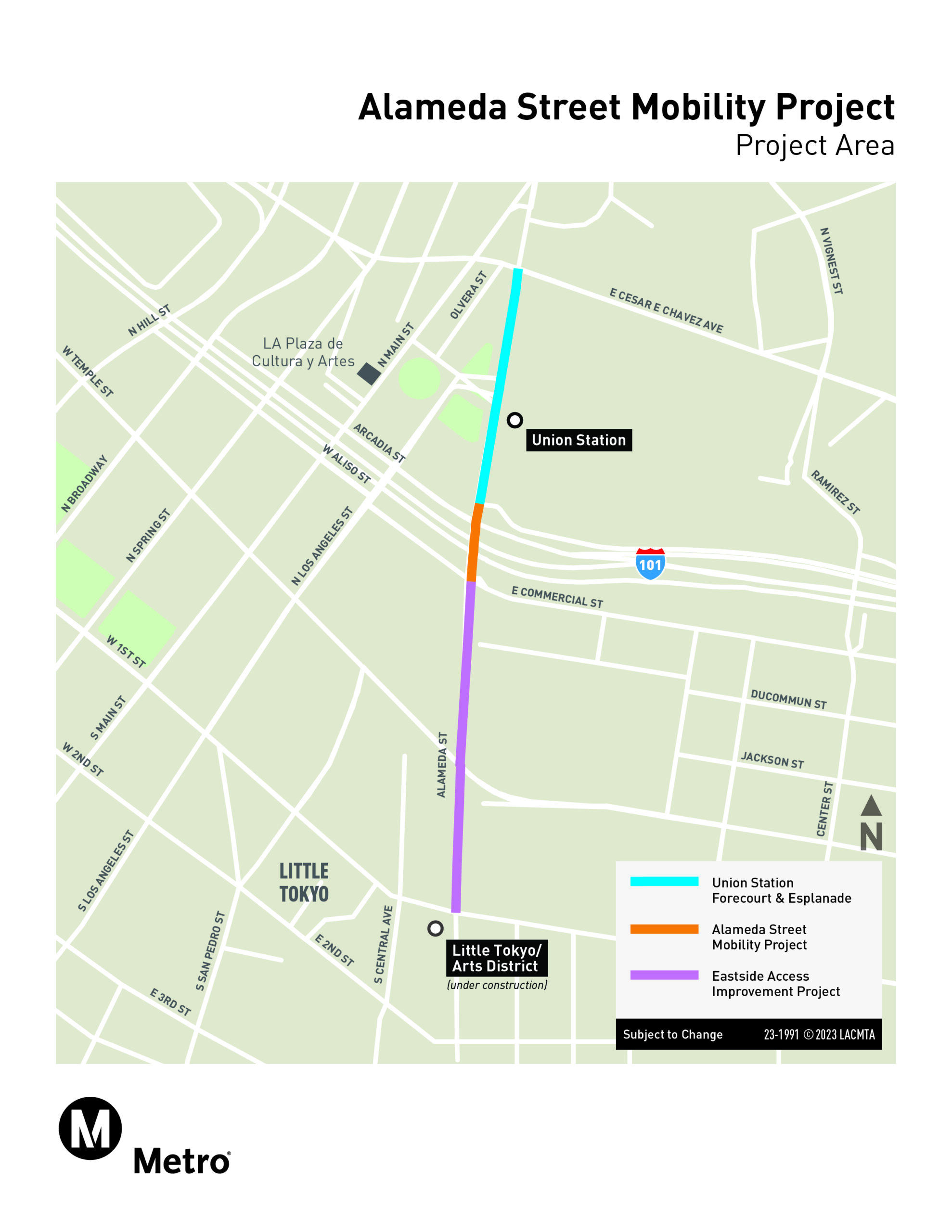 Location:
Central Los Angeles
Metro has a plan to make streets and sidewalks more convenient for everyone. It includes projects in downtown LA, such as the Alameda Street Mobility Project. Currently, the neighborhoods of Little Tokyo and La Placita Olvera are physically connected by Alameda Street, but the connection does not comfortably serve people on foot or on bike as they cross the 101 Freeway.  
This project will study Alameda Street over the US-101 Freeway in an effort to close the Alameda Street gap between Commercial and Arcadia Streets. The goal is to improve safety, access and comfort for those that walk, bike or roll; improve mobility and safety of the local roadway and freeway and accommodate transit connections to Union Station. 
Metro needs your ongoing input to help determine the best way to close the gap and improve safety over the Alameda Street overcrossing. To provide your input, fill out the following short survey here.