Alvarado Street Bus Priority Lane Project
The Alvarado St Bus Priority Lanes Project is an important step toward building a safer and faster multi-modal transit network in Los Angeles. Located along a 1.7-mile segment of Alvarado St between 7th St and Sunset Bl, the project is adding bus priority lanes southbound from 7-10am and northbound from 3-7pm on weekdays.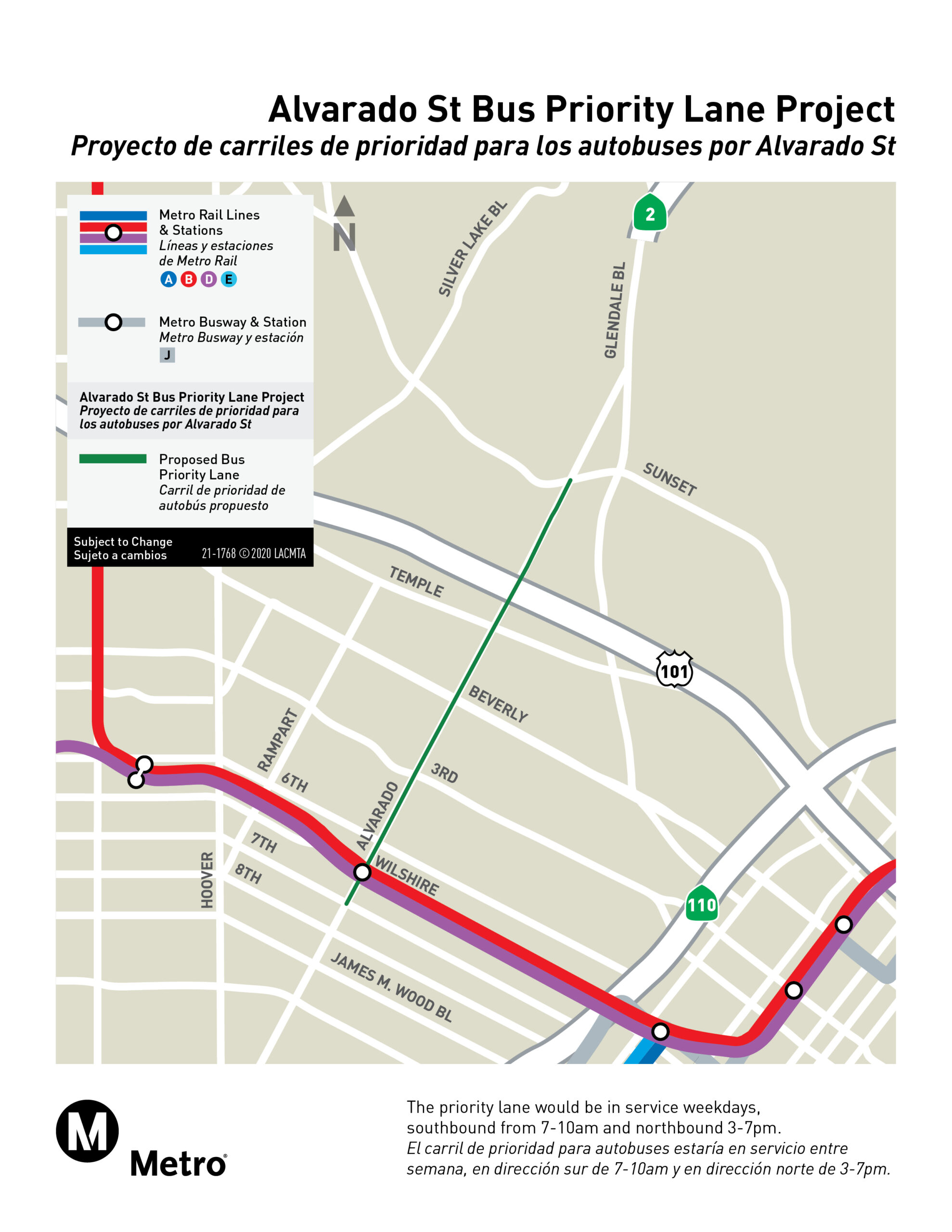 Location:
Central Los Angeles
Metro's plan for better transit includes partnering with the City of LA to improve bus service on Alvarado Street, as part of the NextGen Bus Plan. This project will add a bus priority lane between 7th Street and Sunset Boulevard during weekday morning and evening peak rush hours to improve access to businesses and other locations along this corridor.
Operation
The initial phase of the project, from 7th St to the US-101, was completed back in June 2021. Installation of the final phase of the project between the US-101 and Sunset Bl will occur between December 7th and December 21st. The construction notice for this work can be viewed here.
Julia Brown
Community Relations Manager
One Gateway Plaza, MS 99-13-32
Los Angeles, CA 90012
alvaradost@metro.net
213.922.4869