I-605 South Street Off-Ramp Improvement Project
Metro's plan for less congestion includes improving areas of chronic traffic congestion on the I-605 Freeway and SR-91 for a safer and easier drive.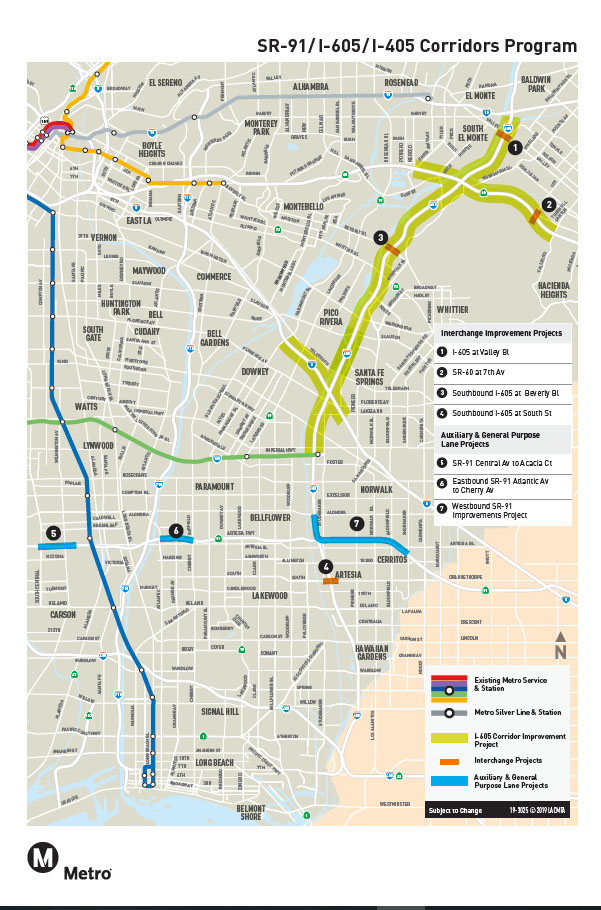 Phase:
Design & Engineering
The project consists of constructing approximately 1,600 linear feet of retaining wall to widen the I-605 South Street off-ramp by adding an additional turning lane at the off-ramp terminal in the City of Cerritos.
The project is currently in the procurement stage with construction anticipated in late 2023.
For general questions:
Isidro Panuco, Project Manager
i605corridor@metro.net
213.922.4091