Purple (D Line) Extension Transit Project – Section 2
Metro's plan for better transit includes extending the Purple (D Line) from Miracle Mile through Beverly Hills and into Century City, one of LA County's biggest job hubs. This project will add two new stations at Wilshire/Rodeo and Century City/Constellation, increasing access to opportunities for the region.
Location:
Westside Cities
Wilshire/Rodeo Station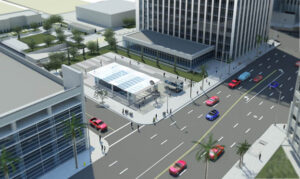 The Wilshire/Rodeo station box will be located under Wilshire Bl from Beverly Dr to Canon Dr, with the station entrance on the southwest corner of Wilshire Bl and Reeves Dr. Located in the heart of Beverly Hills, the station will not only serve those who live and work in the area but also visitors seeking to shop and dine in the Golden Triangle Area.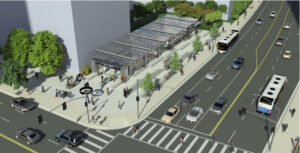 The Century City/Constellation station box will be located under Constellation Bl between Century Park East and Solar Way (between Avenue for the Stars and Century Park West), with a station entrance at the northeast corner of Constellation Bl and Avenue of the Stars. Situated in the center of one of the county's biggest job hubs, it is anticipated that thousands will board and alight during their daily commute.