SR-57/SR-60 Interchange Improvements Project
Project improvements will stretch from just south of the northbound SR-57/SR-60 merge to eastbound SR-60 and south of the Golden Springs Drive overpass and along a portion of Grand Avenue from the City of Industry to the City of Diamond Bar.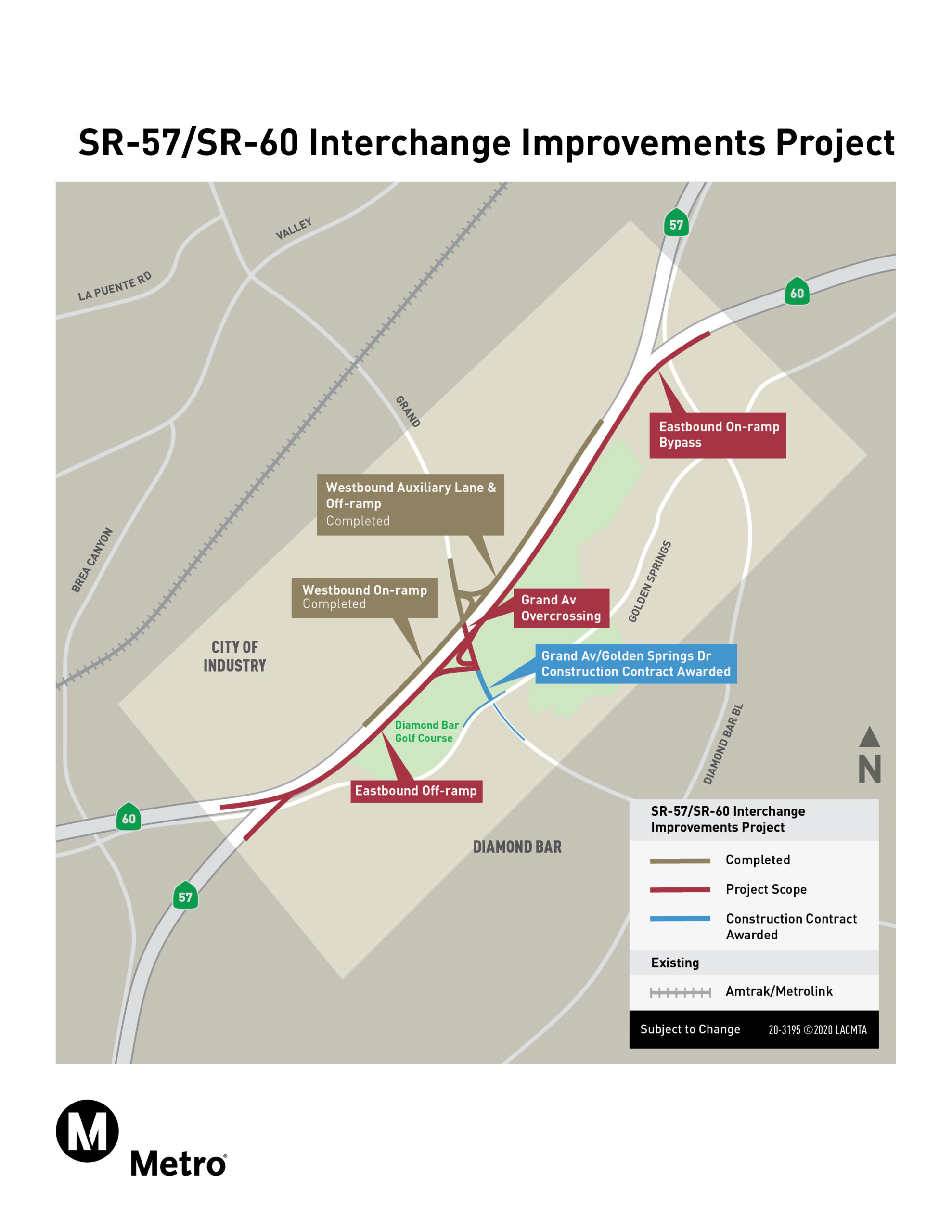 Location:
San Gabriel Valley
Phase:
Design & Engineering
Forecasted Opening:
2026-2028
Metro has a plan to make it easier to get around, including easing traffic for a better drive where the 57 meets the 60. This project includes building multiple on- and off-ramps, widening Grand Avenue and reconstructing the Grand Avenue bridge overcrossing. 
These improvements will increase freeway capacity to address traffic congestion, increasing access to opportunity for the region.
This project completed the final design in Spring 2022.
The project is scheduled to begin construction in early 2023 and be completed in Summer 2028.
Roberto Machuca, Project Manager