Metro rail refers to the A, B, C, D, E and L Lines (Blue, Red, Green, Purple, Expo and Gold) . There is a total of 93 stations in the system, each offering connections to Metro bus. Payment of fare requires a TAP card. Regular fare is $1.75 and is good for 2 hrs of unlimited transfers in one direction.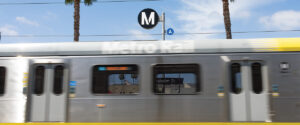 The recently renovated A Line (Blue) provides rail service between Downtown Los Angeles (7th St/Metro Center station) and Downtown Long Beach.
Read More »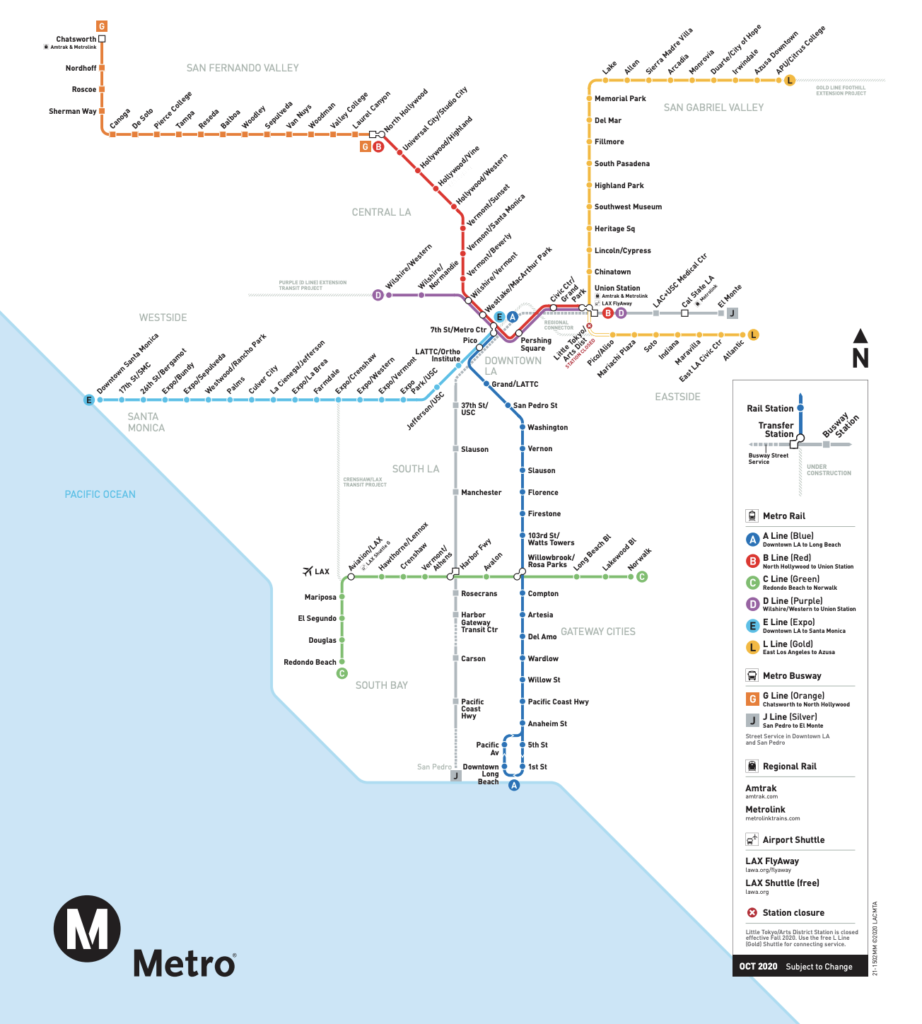 1. Get to your station
Arrive 10 minutes early and wait for your train to arrive.
2. Pay with TAP
Buy a TAP card and load fare at the TAP vending machine. As you pass through the turnstile or validator, TAP on dial to enter to the platform/waiting area.
3. Board the Train
Wait for train to make a complete stop and stand behind the yellow line. Let others exit before entering. Take a seat or use handrails/handholds.
4. Enjoy the Ride
5. Exit the Train
Watch and listen for your stop. As you get closer to your destination, move towards the exiting doors. Wait for doors to open and exit, make sure you have all your belongings.
Always stand way from the edge of the platform.
Don't lean against the train doors, keep hands clear.
Use the overhead maps to help you watch for your station.
Check to be sure you have all your belongings.
Look both way when crossing the tracks.